Digital solutions for the power system
Digital technology is becoming essential for a transmission system operator. RTE develops power transmission software applications to meet new needs and challenges such as the integration of renewable energies or the development of cross-border electricity exchanges.
Antares simulator
The "Antares-Simulator" is a supply-demand balance simulator designed to measure the adequacy or economic performance of interconnected power systems, in both the short and long term.
RTE initially developed the power transmission software for its own use and is continually maintaining and enhancing it. Antares-Simulator is currently the cornerstone of many benchmark studies, such as the Ten Years Network Development Plan (TYNDP) of the European Association of Transmission System Operators (ENTSO-E). More generally, the tool has already proven its worth in analysing the economic performance, environmental impact and security of supply of energy systems.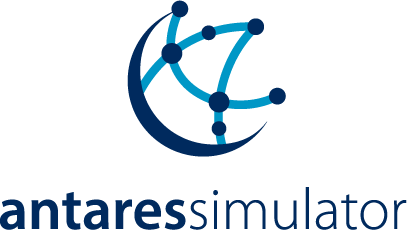 Convergence
Network studies
Convergence is the power transmission software used by RTE operators to conduct network studies, from real-time to long-term network development studies. It includes many functionalities, including flow optimization calculation or studies of compliance with the N-1 criterion.
Regional coordination centres
Since 2013, RTE has developed new Convergence functionalities for coordination centres : common network model, capacity calculation, etc. Convergence is the platform used by CORESO, the coordination centre based in Brussels.
Let's coordinate
The electricity market is now a European one. From now on, transmission system operators have to consider not only what is happening in their own network, but also everything that happens outside their borders. Information exchange and coordination between European operators has become one of the main factors in ensuring safe operation of the electricity system, and a means of offering the highest exchange capacities to the market.
With the "Let's coordinate" software, RTE international provides a communication platform for transmission system operators and regional coordination centres to exchange information and to coordinate in the development of a response.